Trusted, affordable – and ready when doody calls
Dirty Work has kept Metro Atlanta backyards fresh since 1998, offering premium pooper scooper service, first-rate customer care and full-time, long-standing service technicians. Our locally run family business provides peace of mind through insured and cost-effective services – with no required prepayments. In the rain or snow – and even on most holidays – let us do the Dirty Work for you.
The process is simple: Our technicians visit you regularly to locate, scoop and remove dog waste. There are no long-term obligations or contracts. And our services extend beyond your backyard. Because we know that many businesses, pet waste stations and commercial properties need pooper scooper service.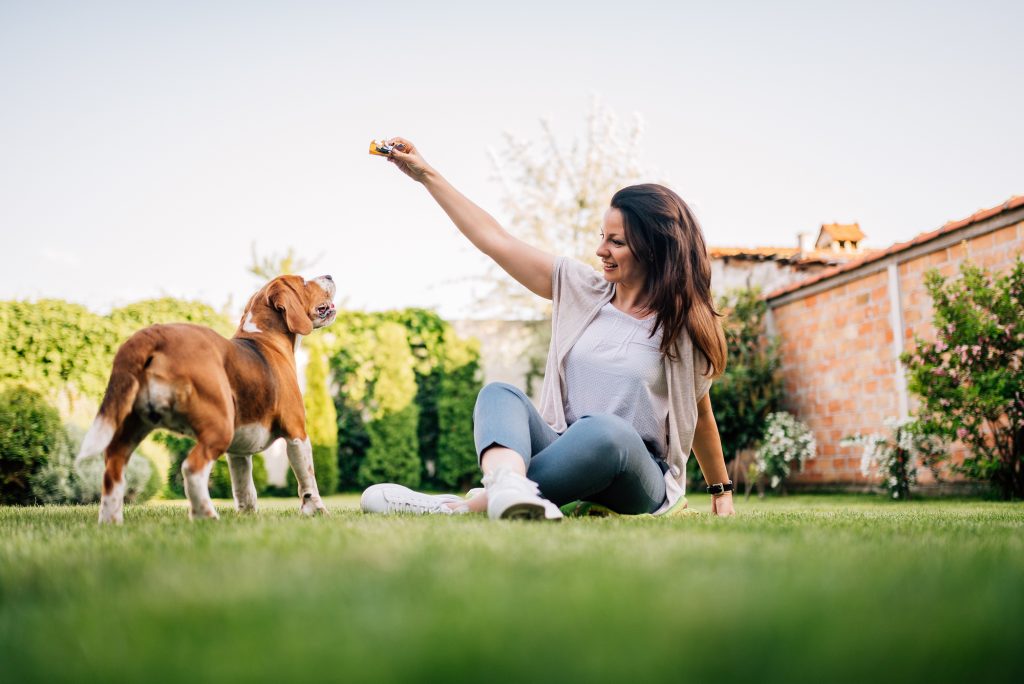 Step into the future – and your yard – with confidence. Individual homeowners appreciate Dirty Work's convenience, reliability and thoroughness when it comes to yard health. As a family-owned business, we also understand the need to keep your companions – whether that's your children or your pet – safe from the potential health hazards of dog waste. We don't consider a job complete until the waste is hauled away.
Let us take care of the messy behind-the-scenes work – so you can focus on more important things. One of our technicians visits your property, providing premium pet clean-up services that leave your space presentation-ready. We provide pooper scooper service to multi-family housing, businesses,  recreation areas, community management companies, homeowners' associations, parks, neighborhoods and pet waste stations.
Don't just take our word for it; see what Dirty Work customers have to say about our pooper scooper services.
Ginny Markham
This service is worth every penny to me.
I love not having to worry about whether or not someone will be coming by.  They are consistent and even let you know how the schedule may be affected if there is a holiday.  I appreciate the note left behind letting me know someone has come by! They also always close up the gate behind themselves which is greatly appreciated!
Susan B.
Dirty Works is a fantastic service.
I highly recommend to all dog owners! They are super easy to work with when you are out of town.  Call them today. My dogs get so excited to see the tech with his dog treats...
 Alina S.
I love working with Dirty Works.
They are always prompt, never miss a scheduled service and the best thing is that they are always so friendly. My three dogs get so excited when our service tech arrives. He does his duties and always has a GREAT attitude!!! Minnie, Sam, and Autumn love their visits from Dirty Work!!!! Thank you for all you do!
Jill S.
This company is great.
Like clockwork every week a gentleman comes between 7-7:30am on Monday and scoops my yard. He always remembers to shut my backyard gate and does a great job removing all the doggie landmines my sweet poop machines have left behind.  I would recommend this company to anyone.
Laura
Fantastic company with wonderful staff!
The owner is excellent and has done a great job with this company. I've used them for 10 years and never plan to stop!
They've been doing a job for me for a few years that I hated doing. They come on schedule, rain or shine. Definitely recommend. There should be a 6th star.
Kim C
I can't say enough great things about Dirty Works.
My technician is adorable, loves my dogs, brings them treats, always smiling (especially for what the job entails) professional and courteous and most of all affordable!
Marilyn A. 
I have used this company for over 10 years.
They are great and so professional. I would highly recommend them!

We serve nearly 30 areas of Metro Atlanta, from Alpharetta to Decatur to Norcross. Please visit our FAQ page or contact us for a full list serviceable neighborhoods.